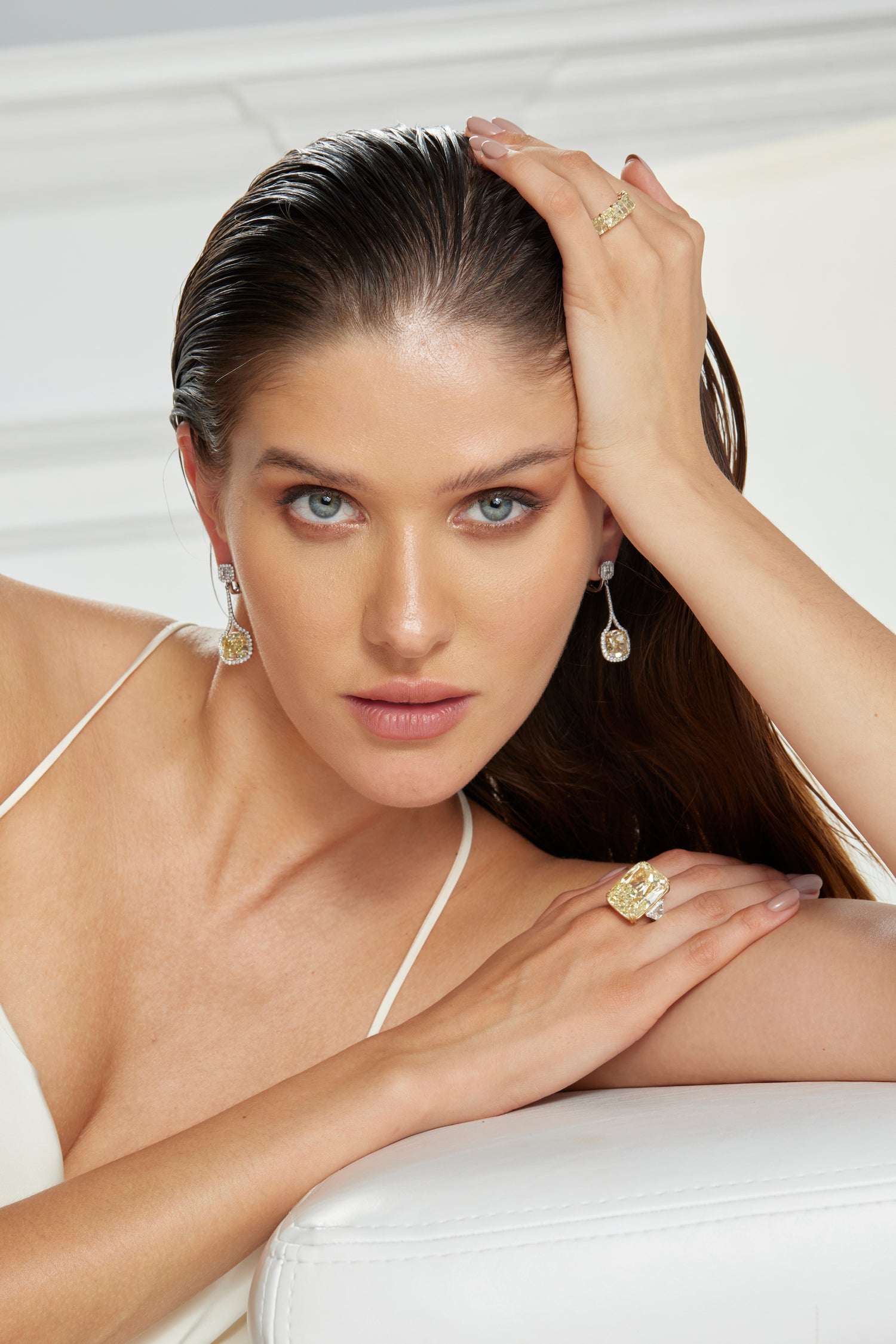 A STYLE REVOLUTION
Spectra Fine Jewelry is a family-owned and operated business founded in New York City in 2011 year, however family has been in the industry since 1970. The jewelry boutique is located in the heart of the Diamond District, just steps from Radio City Music Hall and Rockefeller Center in Midtown Manhattan. Since 2015, they have been a trusted online retailer with a Platinum rating, signifying the most experienced, expertly vetted seller with the highest level of customer satisfaction on the leading online marketplace for extraordinary design.
Spectra Fine Jewelry features fine and rare diamonds and colored gemstones from around the world, mounted with unparalleled artisanship. Their specialty is in four distinct areas: Vintage Signed Jewelry, Estate Jewels, Fine Contemporary Jewelry by Spectra Fine Jewelry, and Loose Precious Gemstones. The founder, Lawrence Paul, is a second-generation diamantaire, designer, and style arbiter from a family of jewelers. His business acumen, artistic sensibility, and seasoned trained eye make him a global force in the industry. Mr. Paul has built upon his rich family history and legacy to create a thriving business. He procures pieces for Spectra Fine Jewelry with the sensitivity and scholarship of a museum curator, looking for exquisite details that are sure to captivate the connoisseur's eye. Mr. Paul finds the rarest pieces--from estate jewelry with one-of-a-kind gemstones to signed pieces from the finest French Maisons, including Van Cleef & Arpels and Cartier. Mr. Paul values authenticity-- the foundation upon which all four areas of the business are built. Spectra Fine Jewelry is synonymous with integrity. Collectors trust Spectra Fine Jewelry for their unparalleled standards.
Vintage Signed Jewelry
Spectra Fine Jewelry specializes in Vintage Signed Jewelry from the finest French Maisons including Van Cleef & Arpels and Cartier, and from distinguished American jewelry designers including Harry Winston, Oscar Heyman, David Webb, and the Aletto Brothers. These timeless pieces are certain to be part of your life forever.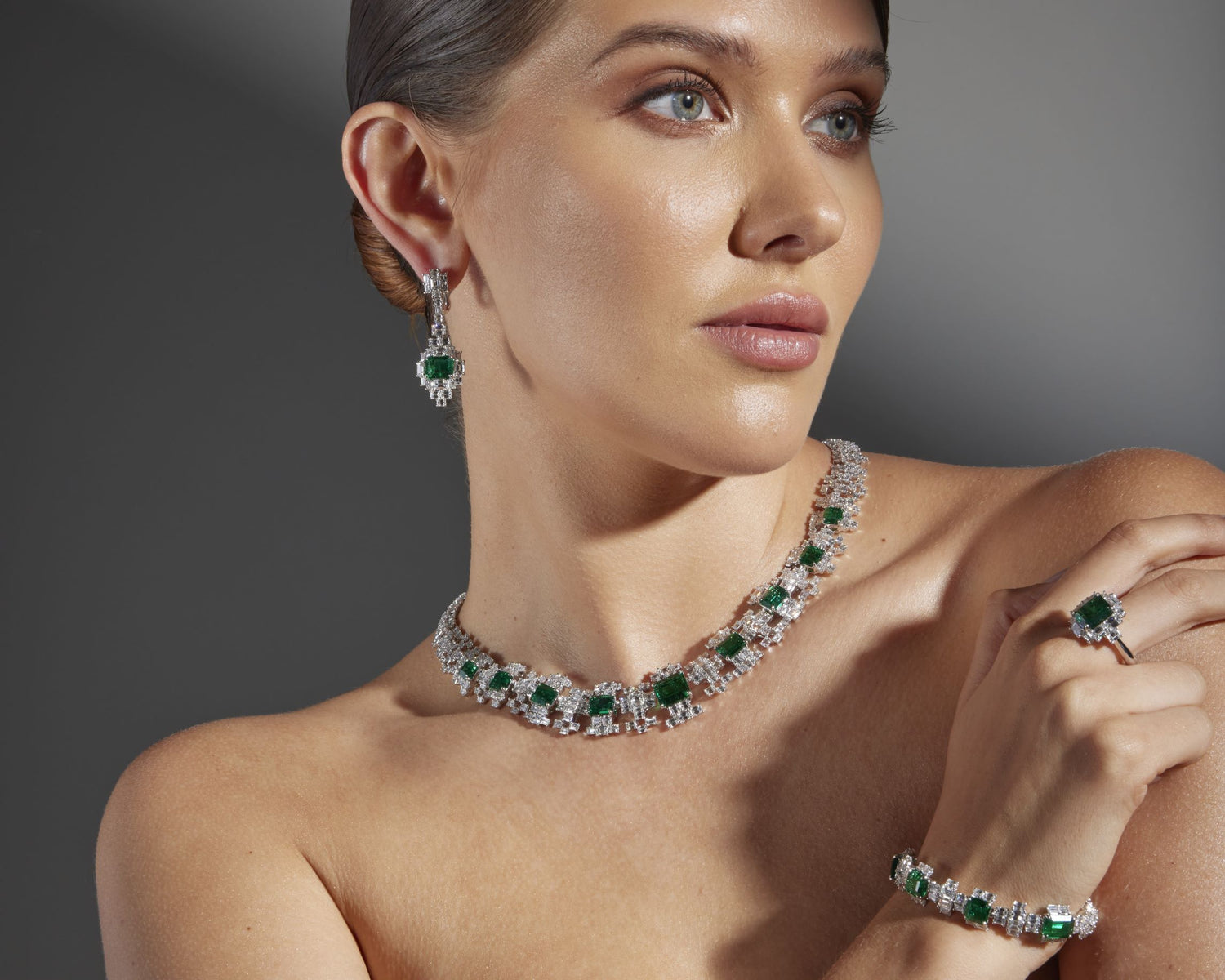 Estate Jewels
The rotating collection of Estate Jewels includes a beautiful array of unique treasures that range from antique to vintage to contemporary. Collectors the world over come for fine pieces they can trust. As one of the most respected estate jewelry purveyors, Spectra Fine Jewelry offers singularly stylish finds, all with a characteristic and refined aesthetic.


Spectra Fine Jewelry is the eponymous line that specializes in mounted gemstones that are fashioned in a tradition of the finest French Maisons, with exquisite details that date from the Edwardian Period forward. You can find a spectacular rare gem from the past repurposed, refreshed, and recontextualized in a breathtaking new piece. The lyrical way in which the stones are set references classic artistry. Historically inspired jewelry designs feature keenly observed poetic details from glamourous moments in time. Enthusiasts of Art Deco, Art Nouveau, and Belle Epoque jewelry will be delighted. Loose Precious Gemstones. Founder, Lawrence Paul, procures the finest diamonds and colored gemstones from around the world to provide a curated and expertly vetted selection of rare and coveted gems. The Spectra Fine Jewelry collection of Loose Precious Gemstones is superior, unique, individual, and breathtaking, featuring colored and white diamonds, rubies, emeralds, and sapphires. Commission a custom setting or work with one of the team's skilled jewelry designers to create the bespoke piece of your dreams.